Cornices are extremely popular because of the variety of shapes and sizes that can be made. They frame a window beautifully, alone or with drapes. I always tell my clients that if my power tools can do it, then they can have it!
Here are just a few examples of the different styles of cornices that can be created. Note that cornices can be:
straight
shaped
with stationary side panels
with full working drapes
embellished with swags and/or jabots
embellished with decorative trim
just about any shape or size that the mind can visualize and the saw can produce!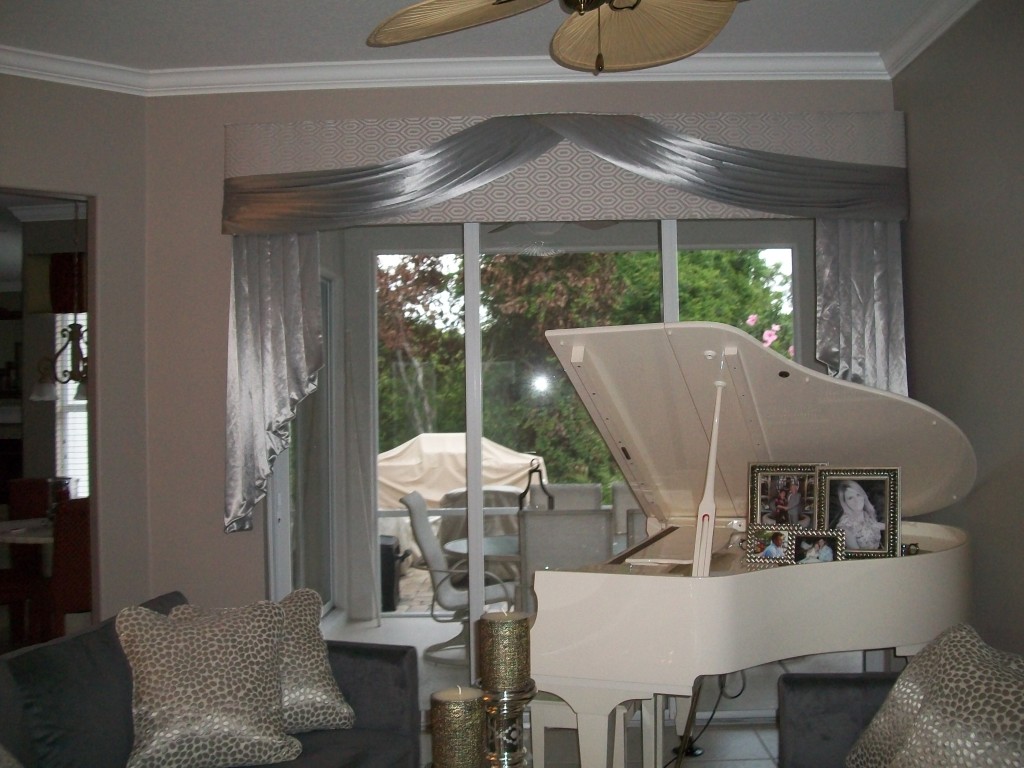 Watch this video to see more examples of Cornices!